Ever since the release of its first generation on September 2007, I have always wanted to have an iTouch. But, because I practiced being frugal and practical, I realized that this is an ultimate luxury for me, and not a necessity. Imagine five years of just looking at this gadget, browsing at Amazon, waiting for its price to go down. When it reached the current price, I can already afford it but still, I could not see it as a need.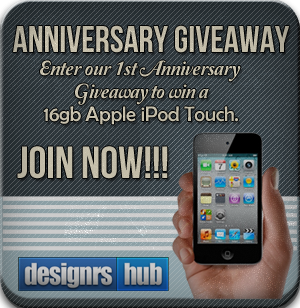 So, I was more than happy to found that there is a current giveaway from
Designrs Hub
, with this product as a price. As they say, the more entries you send, the more chances of winning. So, I am taking my chances and crossing my fingers on this giveaway. That is why I have done all the steps required, including the posting of this blogpost. You too have the chance to win an iPod Touch by joining the giveaway
here
.